Among the adventures I have always wanted but never told was to be here, where I am.
When we drove up we saw elk and moose and snow on the peaks.  This, of course, ridiculous because I am so relieved that at home things are finally green and blooming and spring….but the snow on the mountains still makes me go "ahhhhhhh".
After yesterday's odd restaurant encounter we decided to try the evening at the hot springs….and it turns out that I am old and fussier than I used to be about germs….and now I understand that I am truly a citizen of the world.
But last night we bathed with all the other citizens, all in the same basin.   Plus a few extra used band-aids sitting on the concrete, designed especially to create an ambiance to gross me out.
Oh, when oh when did the adventure go out of me?
This morning of course we were up super early with the sun and out almost just as early — and driving to Lake Louise….arriving no later than eight with only a handful of folks.   I was promised emerald waters but instead they were turquoise blue, covered with ice floes.
And a glacier!
We walked for two hours.   It was amazing.    Pictures here…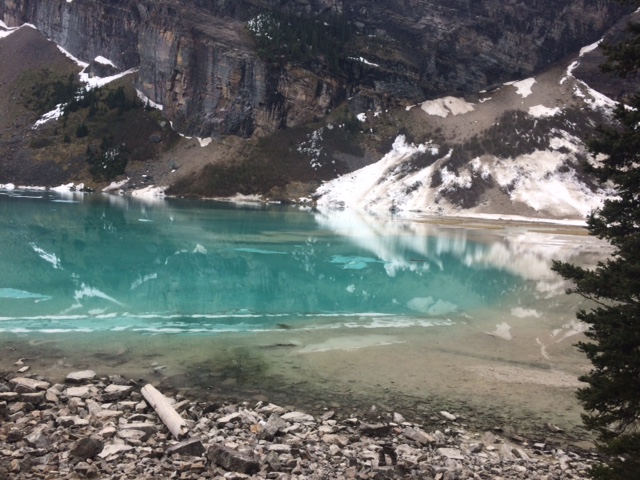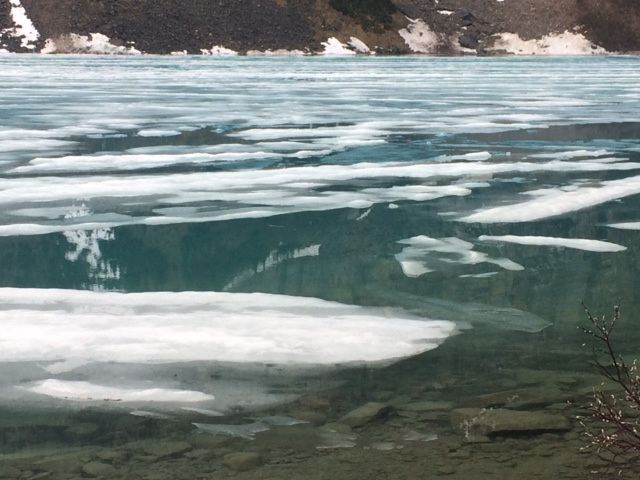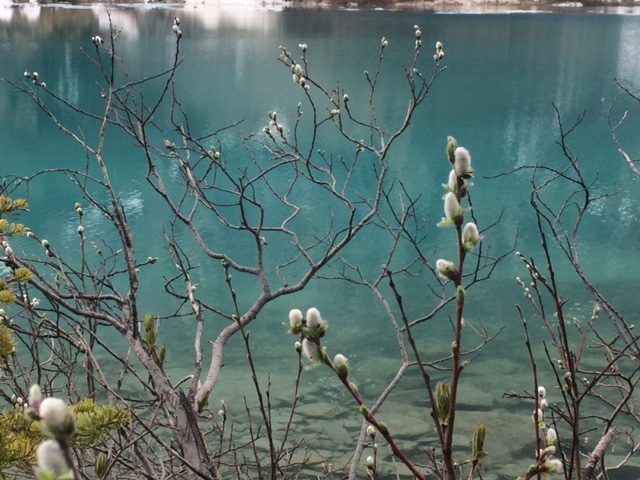 We got back into the car and went to the Village.     Stocking up on maple candy and dried salmon we headed up to the Colombian Ice Field on the south side of Jasper National Park.
Ok, seriously, who knew that the Columbian Ice field would be busier than Disneyland — and on a Wednesday!   Scores and scores of folks just wanting to ride on the glaciers or walk on a glass walkway onto the glaciers.
GLACIERS!  I love them!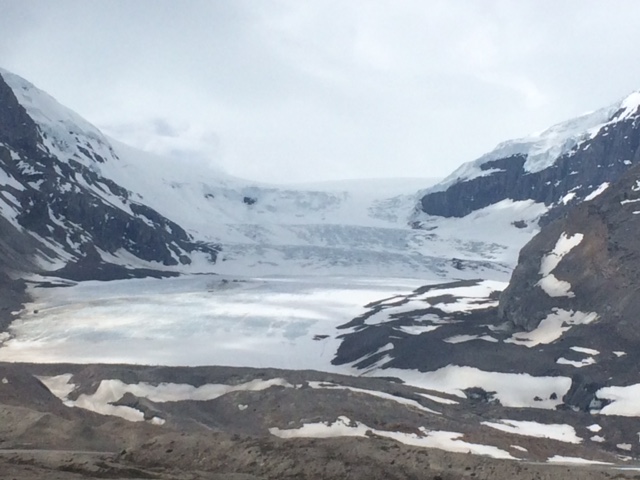 Who knew???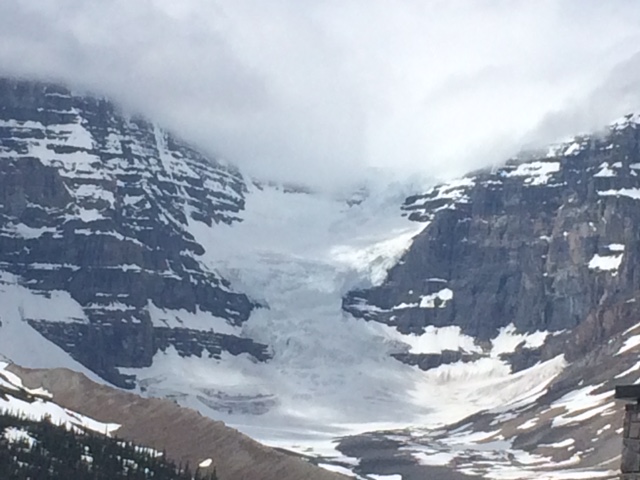 I really had no personal need to ride on the glaciers and the hour was getting along.
We drove back the million and half kilometers to the Saskatchewan River Crossing Cafeteria.
Yes, Virginia.  There is such a place.
And all the cars, once again, in the parking lot….are white.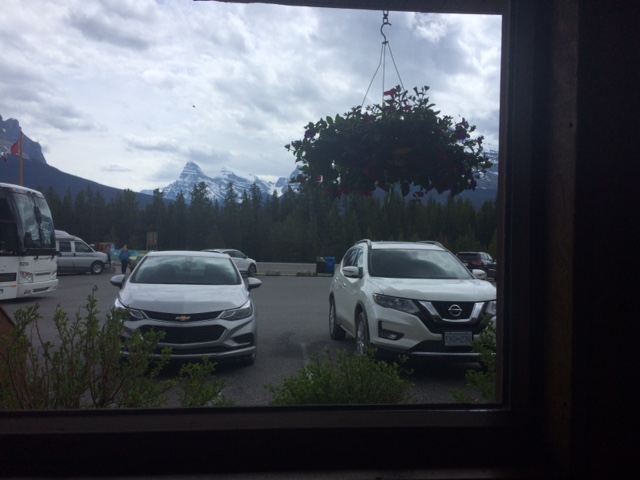 Russ had a sandwich, and I a bowl of soup (basically BBQ sauce heated up) but check the menu:  THREE types of POUTINE…and a pork sandwich called a Naughty Rabbi.
This shit is real.