And now, two months.
I can understand the italian on the train, on the street.
The bartender last night told me that I spoke very well…and then I answered him and messed up my pronouns — as if to prove him wrong.
We have had family arrive…teeny apartment now teenier.
We are playing tour guides to our kin, providing train cards to all.
Had a big test in class. Big one.
Disappointing but so much progress and so far to go.
Such a big thing to try to adjust my expectations of myself.
Always having been an "A" student, realizing it is not just about getting ninety-something percent — but actually about what am I actually learning.
Actually.
Yes, I used the word "actually" three times in two lines. It is seriously, really challenging to try to change my internal ego structure after so many years of 'chasing excellence'.
The understanding that putting forth so much effort…so much…is enough. And that things will come with time. And progress will absolutely come with time.
And that building what we are trying to build here — is like trying to build the border wall — out of legos.
We found a super awesome place to sit at community tables and get a little work done while ordering good food and coffee: Hygge (via Giuseppe Sapeto, 3, Milano 20123).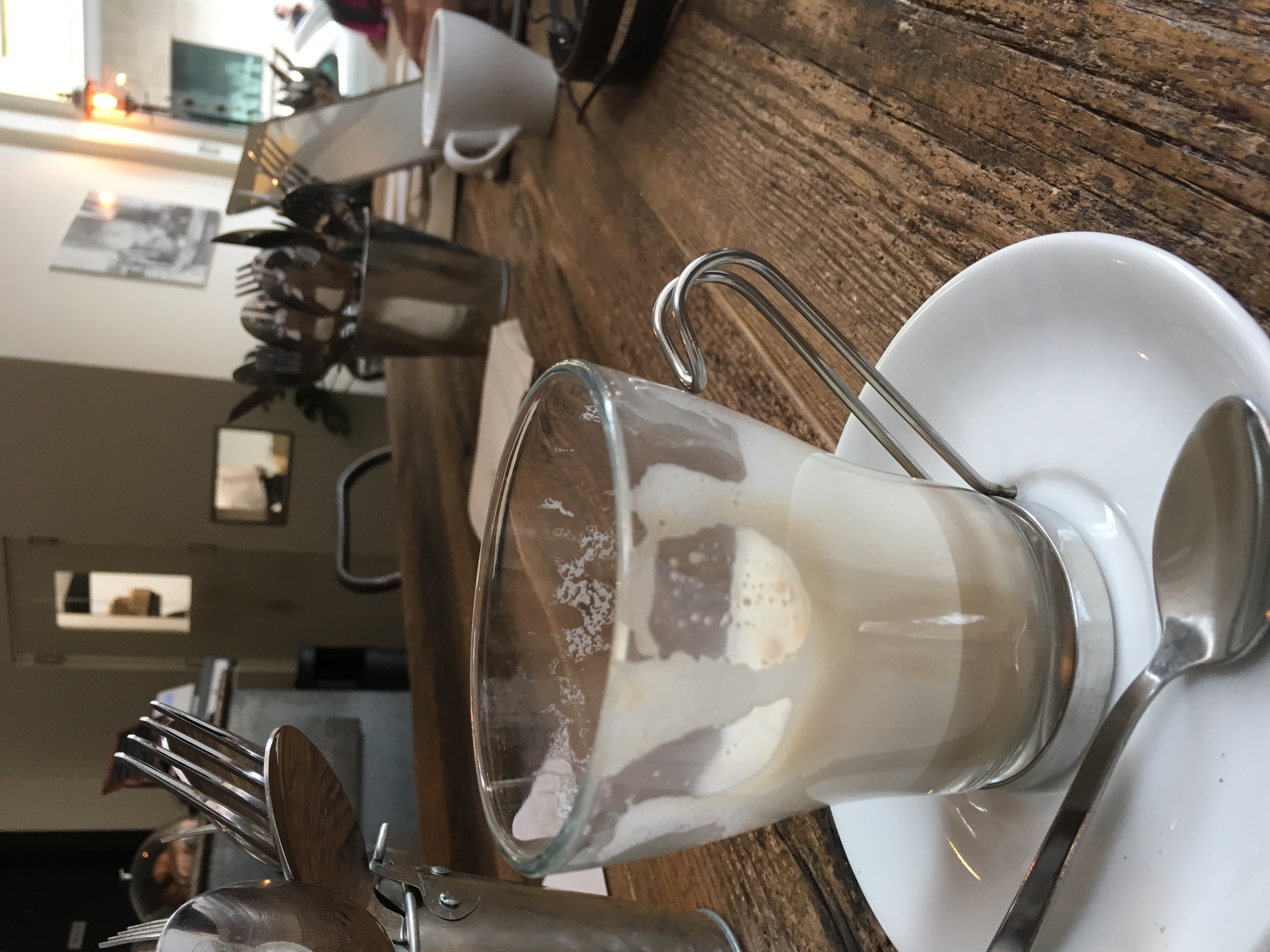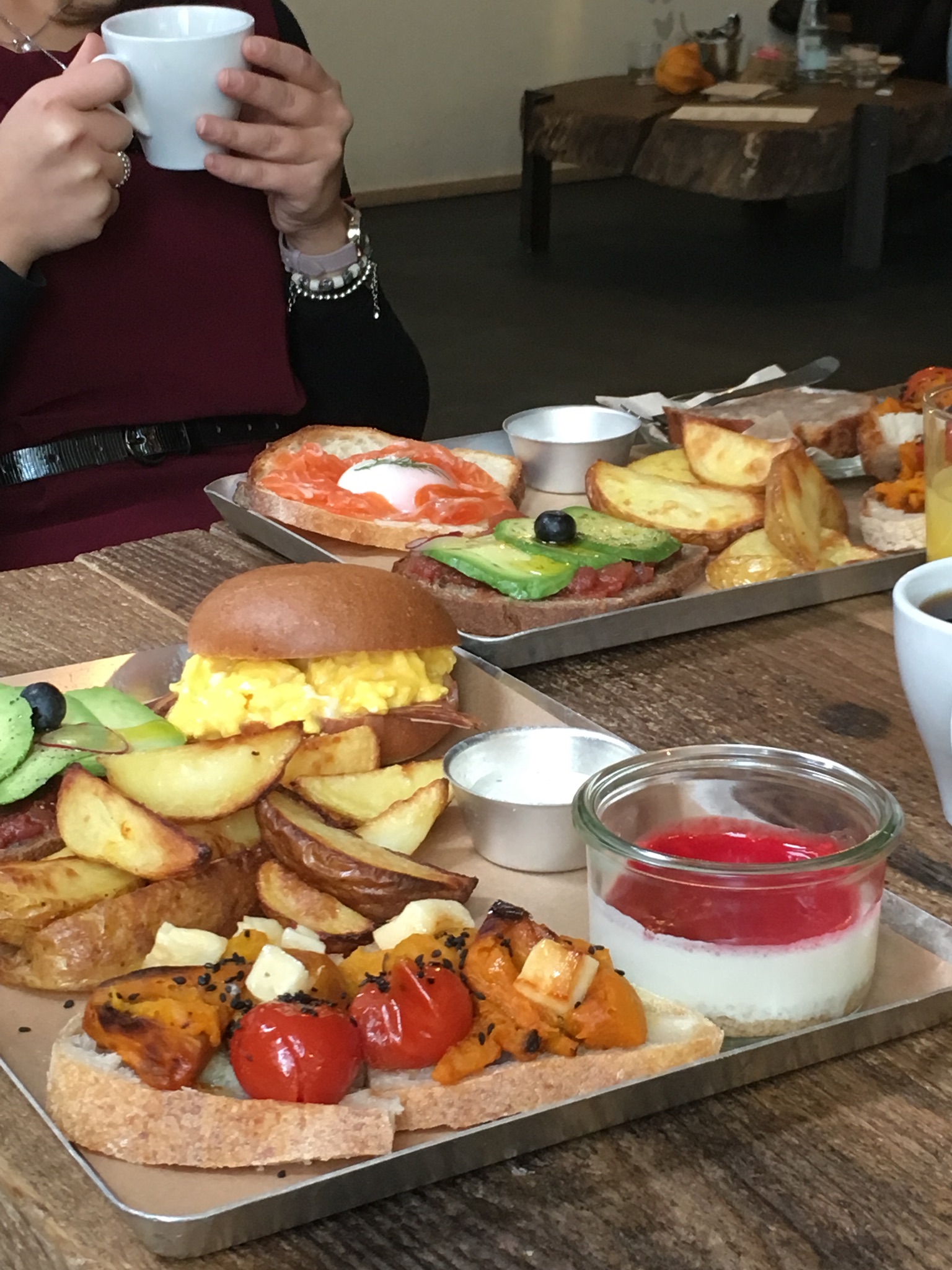 We went to the Oh, Bej, Oh Bej, holiday market, on the grounds of the Sforza Castle now since about 1288. There I found chocolate in the shapes of old, rusted iron tools. Stunning.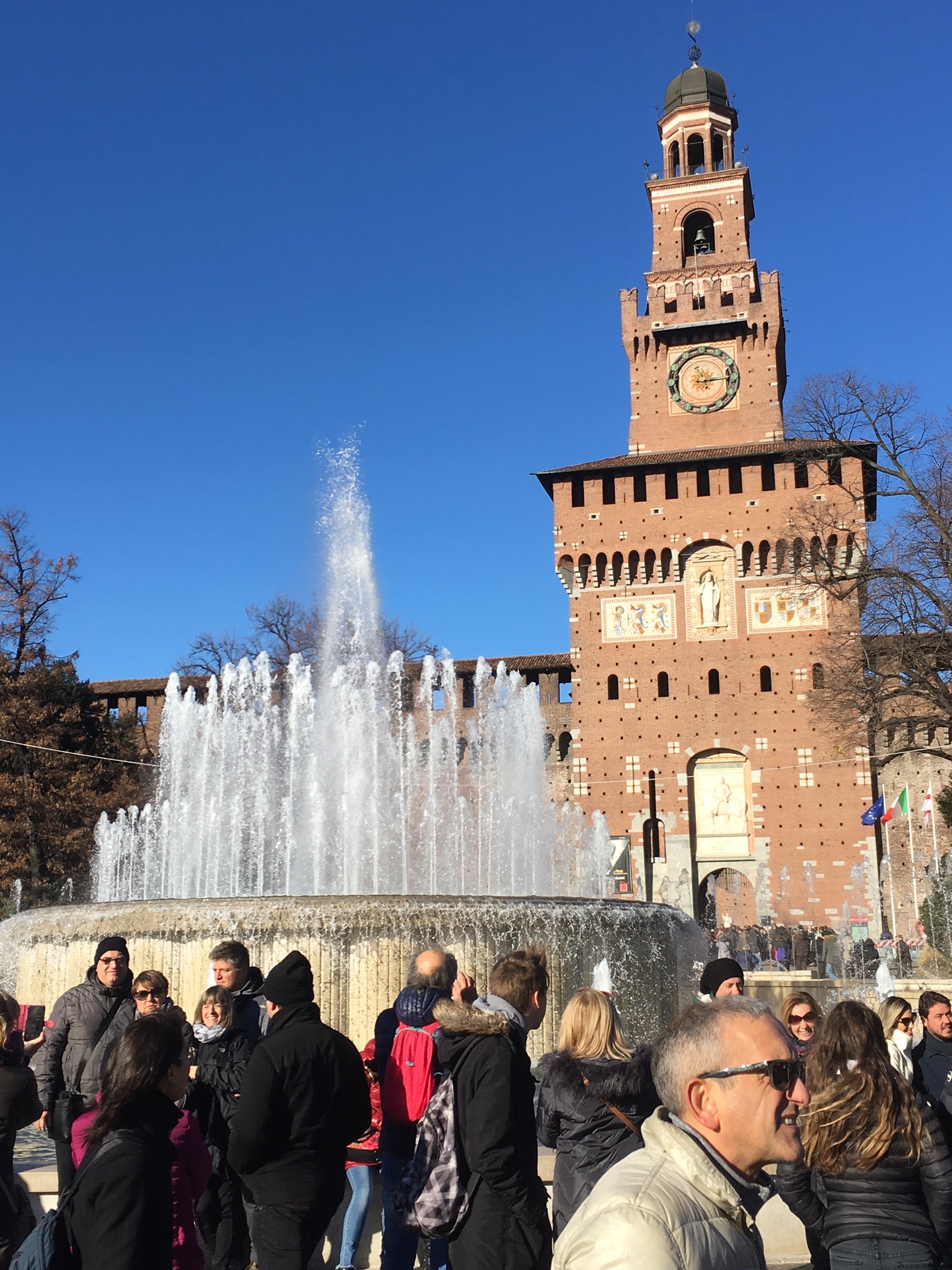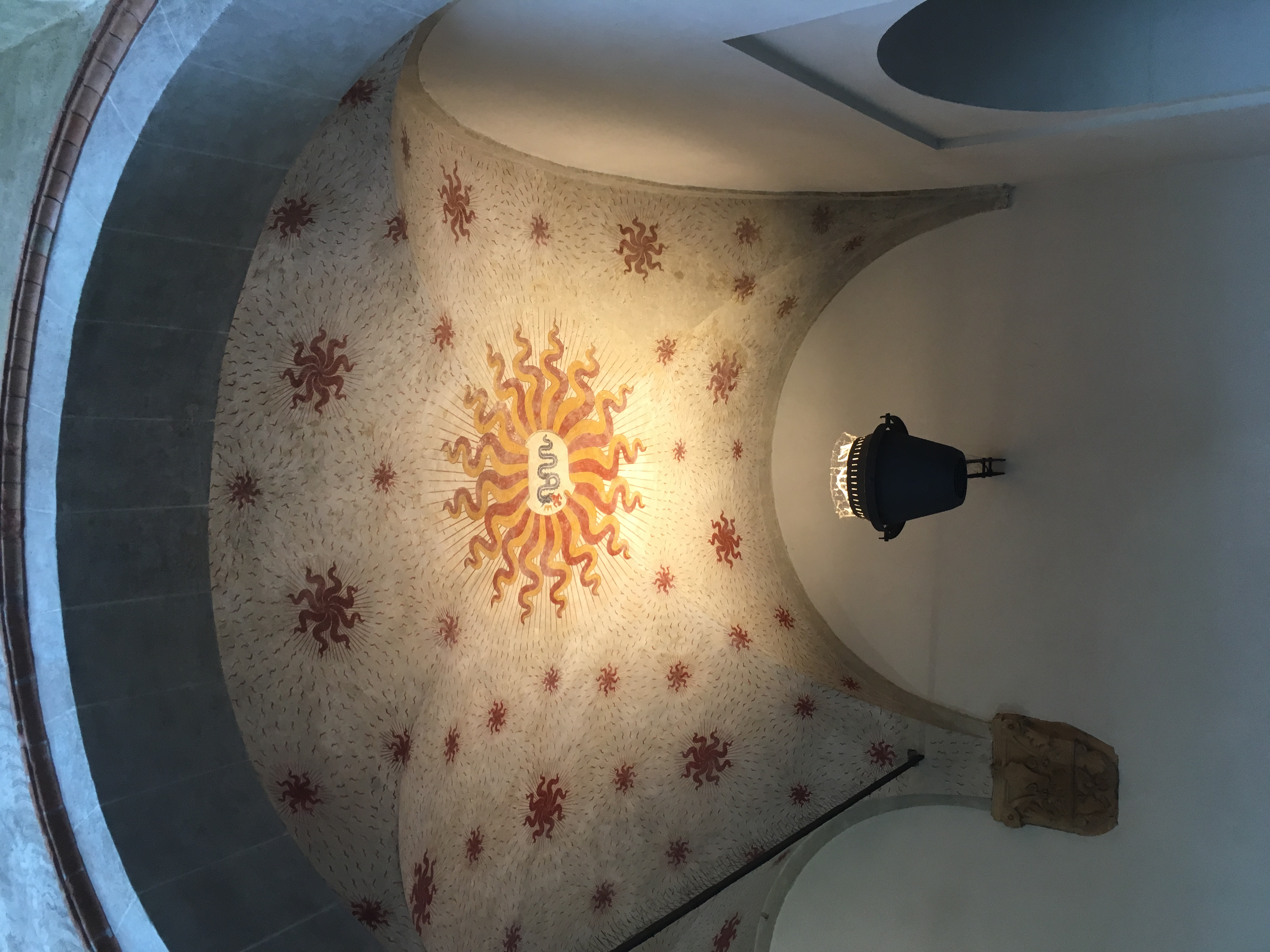 A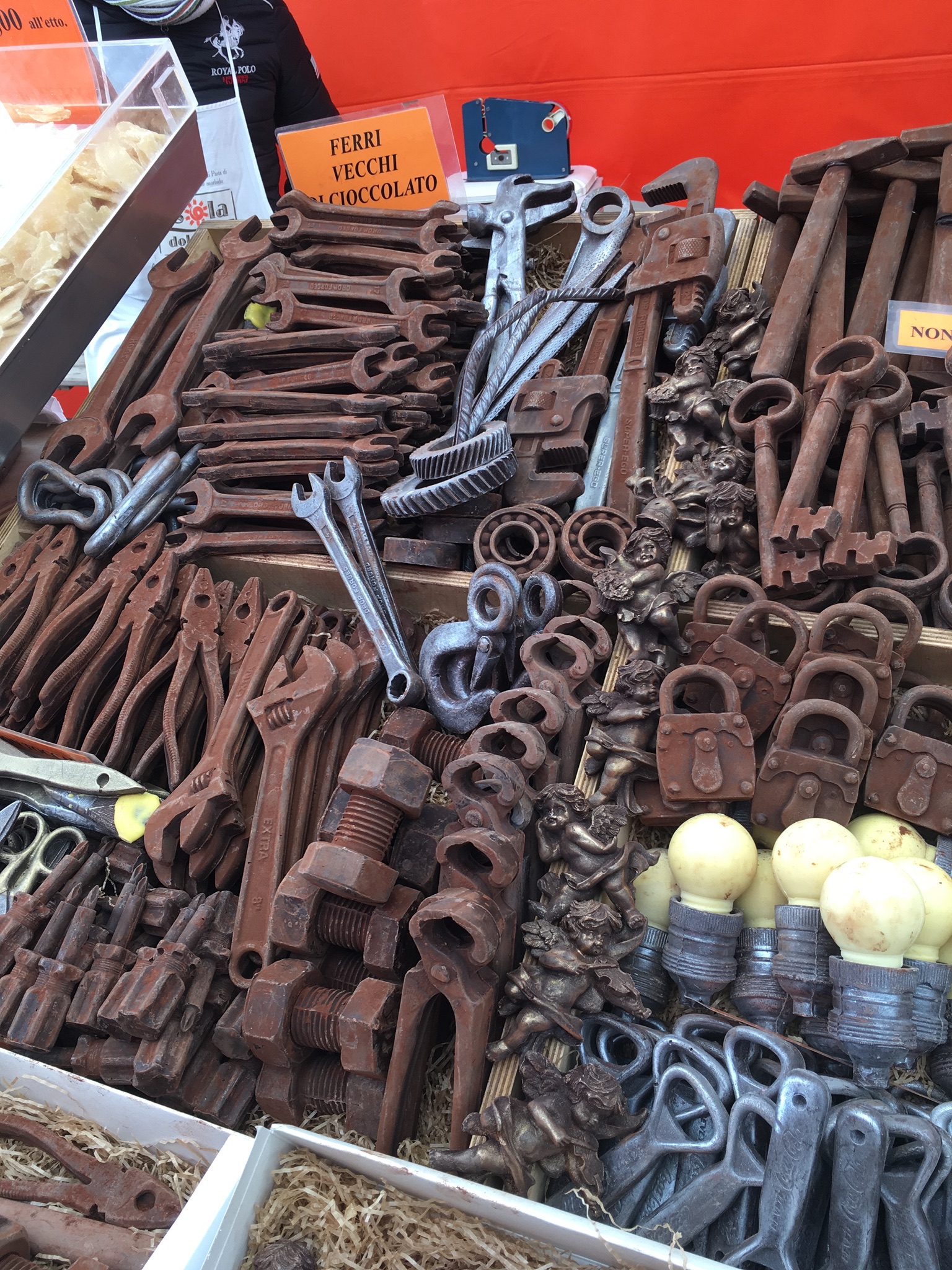 We found a wonderful, cozy old pizzeria with great food where I can actually score a pizza senza glutine: Pizzeria del Ticinese (corso di Porta Ticinese, 64, Milano 20123).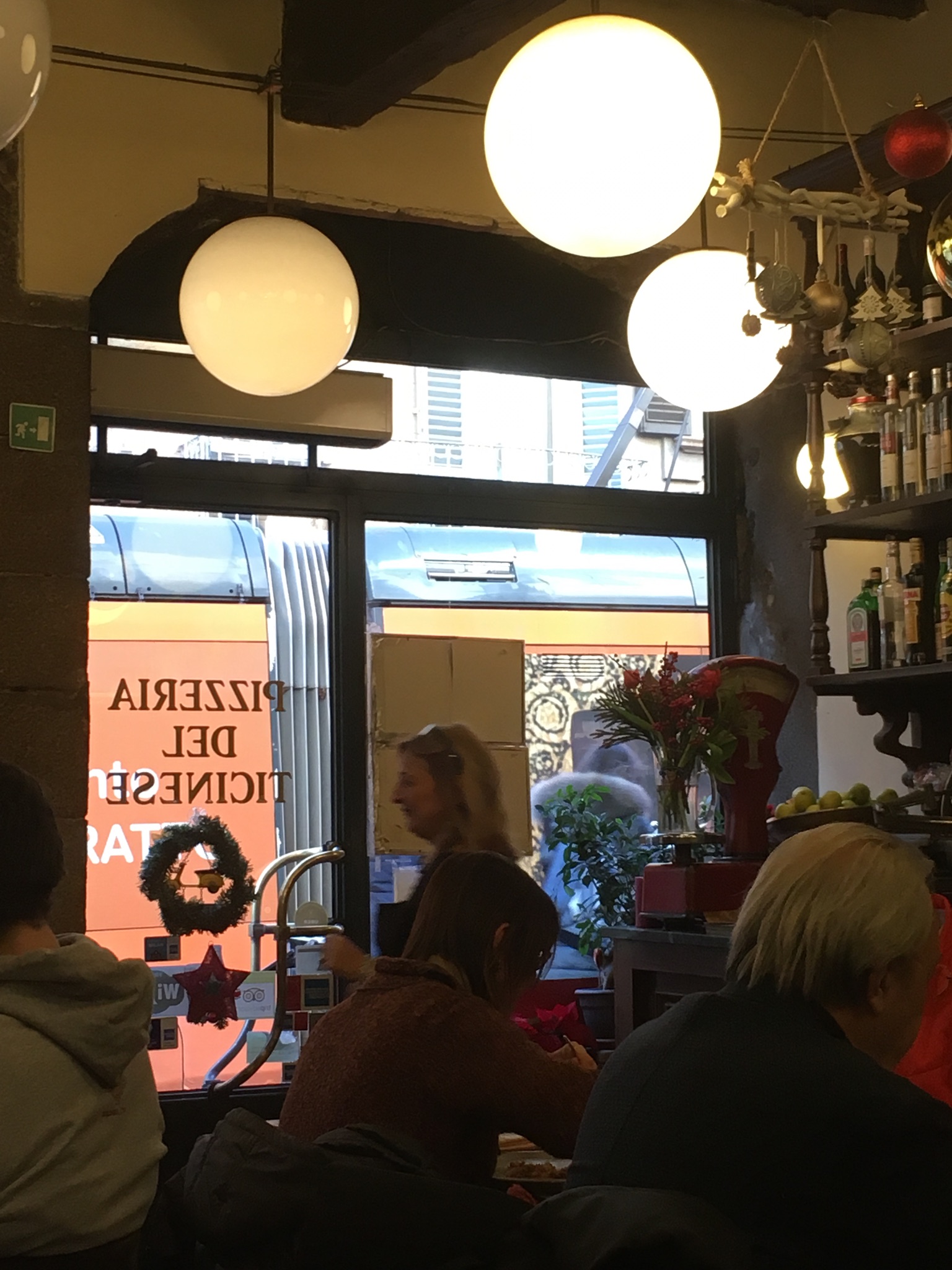 I have a growing playlist of Italian artists which I listen to on my way back and forth to school…much-helped by two of my teachers here.
Will share that soon.
I have had to give "reports" in Italian with ten minutes' preparation time of the movie "Kinky Boots", of Donald Trump, of Malibu, California (and "I terremoti" — earthquakes).
We have celebrated big holidays now without our families…and we have survived.
We celebrated our thirtieth anniversary with a walk through the castle and Parco Sempione now with our family — a few rides on the tram — and an amazing dinner at Seta, at the Mandarin Orientale, replete with crystallized Kentucky tobacco leaves with coffee cream, licorice. Inspiring!
And when drama re-entered our lives, I learned that I can get Johnny Walker Red Label whiskey as well as limoncello at the shop across the street.
At the two-month mark this week, we have run out of shampoo.
We no longer expect packages to come anywhere near their expected time.
I have mastered the art of cioccolata calda — like hot thick pudding.
I have mastered hot wine.
I have mastered minestrone soup.
I have mastered the art of packing tangerines for school.
I have mastered using electricity in measured amounts.
I have mastered Congiuntivo…again.
Taking our daughter on the streetcar into the city center before dawn to greet the sunrise behind the Duomo: golden.
Buona festa, everyone.
Buon anno.
Side trip tomorrow.
More later.